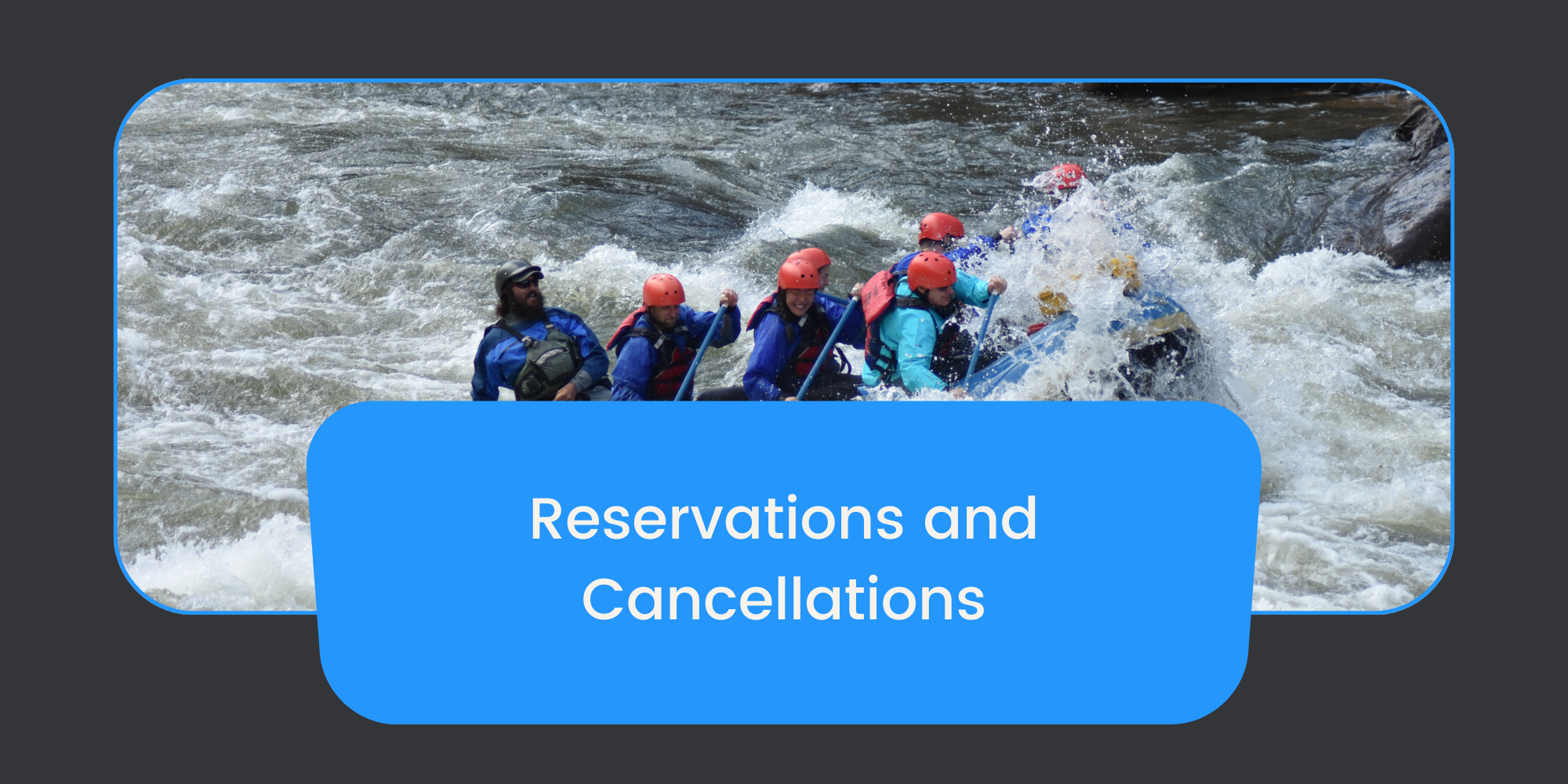 We appreciate your business, and we try to make our reservation process as painless as possible.  We have reservations available 24/7 here on our website.  Click any of the many links or the Calendar tab at the top of the page to be guided through the process.  Of course, we can take your reservation over the phone as well. Whatever is easier for you is fine with us. We can only offer so many options on the online booking system, so if you are looking for something outside of our normal schedule or procedures, give us a call; we are happy to accommodate any of our trips whenever we can.  If you need a special time or have a special request, let us know, and we will see what we can do.
Bringing a large group? Click here.
Reservation and Cancellation Policies
1. Deposit of $20 per person is required within 10 days of making a reservation to confirm your reservation.
2. Full payment is due 30 days before your trip.
3. Reservations made within 30 days of a trip require full payment to confirm the reservation. We accept Visa, Mastercard, Discover, American Express, Cash, and Checks.
4. Cancellations made more than 30 days before your trip are eligible for a full refund, less a $10 per person cancellation fee.
5. 30 days before your trip, all reservations become final. We do not provide any refunds for cancellations made within 30 days of your trip.
6. We will not allow rescheduling of trips for inclement weather. ALL TRIPS GO RAIN OR SHINE! Trips that need to be rescheduled for other reasons may be rescheduled up to 24 hours before trip time. Should you need to reschedule, we will charge a $10 per person rescheduling fee.
7. Last-minute cancellations, no-shows, and late arrivals will receive no refund and no trip credit!
8. In order to receive group discounts, the group must pay as a whole and individual payments will void the group discount, EXCEPT when paying on our website group program. (Group leaders call for details).
9. If Cheat River Outfitters, Inc cancels a trip for any reason, we will issue full and complete refunds.
10. Cheat River Outfitters, Inc reserves the right to change the section of the river, trip set-up, and raft size if conditions dictate a change. The Cheat is a natural flow river, and Mother Nature can dish out unpredictable changes, such as unusually low or high water levels, that would require an adjustment of our trips. We will always do our best to provide the best experience for the conditions on a given day. We also reserve the right to deny service to anyone if we feel that, in our judgment, they are not capable, physically or mentally, of participating in the trip they signed up for. Anyone under the influence of drugs or alcohol will not be allowed to participate. No refunds will be given.